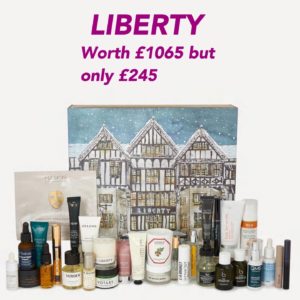 Hello Beautiful!
Let's Talk Beauty Advent Calendars. Gone are the days of Father Christmas Shape Chocolates- am I the only one that would go straight to day 24 to see what it was?
The boom of B,A,C – beauty Advent Calendar started in 2018 and it's a brands hit! Mostly these were a "ME" gift and supported the self care movement..
Here is my personal break down to the best on the market.
If you want full size products- lots of boxes under £80 are just sample sizes- you have to spend wisely.
The Old G is @libertylondon worth £1065 only £245
with high end brands and full size products this is the most sold out box. I tend to buy this and gift the products out for Xmas gifts- see I always open them on day one-
@cultbeauty worth £1000 only £235
I'm giving you a standing ovation on this years box! This is jam packed of products, if you are interested go on the waiting list as it sold out in days last year. This is the one I will buy this year.
@spacenk worth £770 only £215. This has a mixture of products of the first two!
@lookfantastic worth £500 only £95 this is a great offer as they offering Subscribe to the LOOKFANTASTIC Beauty Box and get £15 off! If this is your first time buying into these I would go for this one! Such great value.